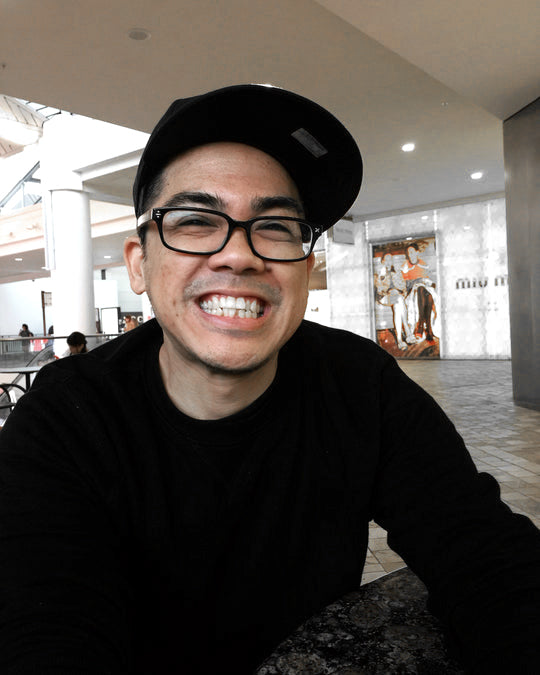 Pancho Abalos
GRAPHIC DESIGNER + CHARACTER CREATOR
Pancho Abalos is an accomplished streetwear designer and illustrator with a strikingly impressive portfolio. The Hawaii-based Visual Artist, creates high precision 3-D characters, that anyone could mistake for something created in a 3D program without realizing it's a 2D hand drawn illusion. Pancho's actualized characters ignite the inner child and daredevil within.  
Grounded in his Old School methods, Pancho still reaches for fine tipped ink pens or pencils before any other media. Disciplined in graffiti, spray paints and manipulating acrylics, staying not only relevant and remaining as a leading graphic artist,  many final images are now finished as photoshop or vector files for his digitally serving clients and the modern technological world.
Most of his previous works decorated the underground and streetwear scene. He is leaving an impressive trail of Paintings and graphic designs for clothing companies such as iKandy, Freelance Clothing, and Prototype. He now shifts his focus to a broader audience, showcasing his art in both Comic and Anime conventions throughout the United States.
Deriving inspiration mostly from the 80s - 90s Pop Culture, his work shows a representation of his passion from his idols, the legendary late Stan Lee, Andy Warhol and Adi Dassler. Owning his Addiction with sneakers, idolized as the primary street trend in Pancho's artwork, sneakers are a symbol of status. When his characters finally get their shoes, it is at that point, that his characters indeed come to life. 
Each Character is a depiction of real people, translated into character forms. The Red Panda is cute and fluffy, very playful, completely adorable female. An obvious representation of someone special in his personal life.  
Kidzilla is a direct resemblance of a destructive child on a mission to destroy everything in his path, in the most childish way. His Star Wars characters are an outward expression of his obsession and fan art, honorably paying tribute to the legendary Ralph McQuarrie. 
Pancho Abalos' work brings a fresh take on Modern Street Art. His work engages his viewers and fancifully connects them to his fictional characters.